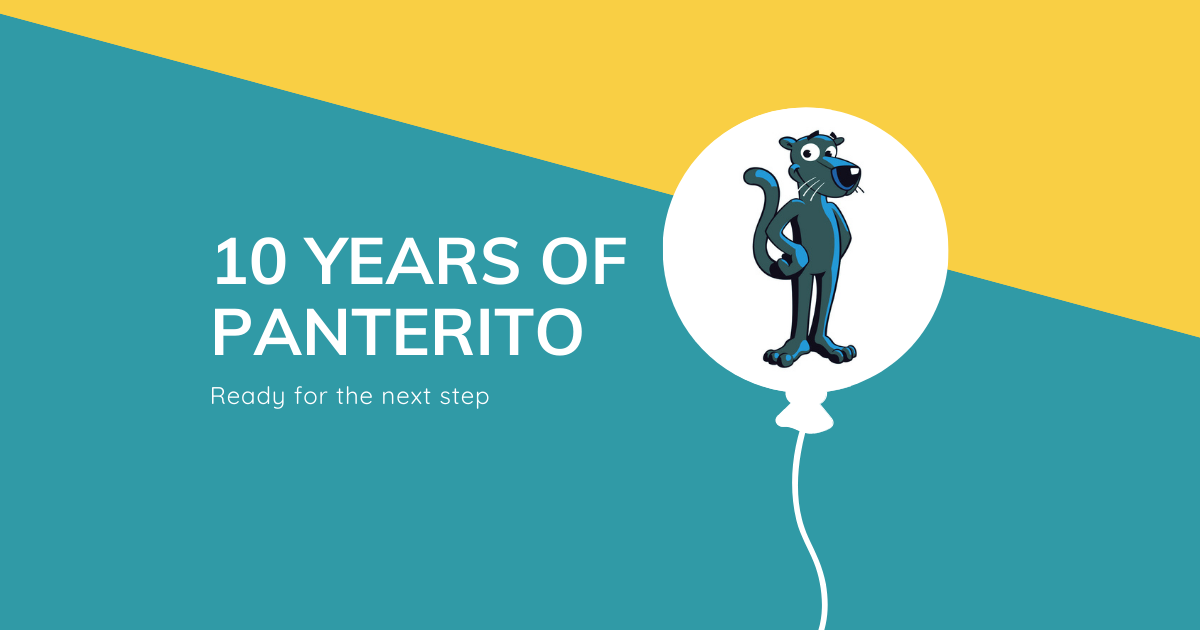 The Panterito Foundation celebrates its anniversary. 10 years or 3,653 days – our panter can now look back on a small history that can be roughly divided into three phases:
2010-2016
The impetus for the foundation was the desire of founder Simon Stürtz to create something lasting and to become actively involved in forest protection in particular. The reforestation project in Panama, which was subsequently financed as the first project of Panterito, has grown over time to 6.5 hectares. Parallel to the forest theme, with Local Soda the first project in the field of water, more precisely: promotion of tap water consumption, was realized.
2017-2018
Reforestation activities in Panama were to be significantly expanded. Due to setbacks in the search for partners on site and for personnel reasons, the preparation for the large-scale project slipped over into a brief phase of inactivity.
2019-2020
In 2019, the foundation became active again with a slightly expanded team and laid the first foundations for the new construction. Two more projects in the forest-section, connected in the program One Crew | One Tree, as well as the funding partnership of the ´Wasserwende´ (water transition) have been added. Currently, we are working on the next step: to start a self-initiated project again after several project sponsorships.
What has not changed in the ten years is the decision to remain a small organization with a small, close-knit team and direct links that does not want to be overfomalized and -bureaucratized. At the same time, this is exactly the reason why things sometimes don't move as fast as we would like, as volunteer time capacities are simply limited. Corona Year 2020 has meant additional time constraints for our team.
Therefore, what we are giving Panterito first and foremost as a birthday present is that the next annual report should also include a 'failure report'. The logical next step after joining the Transparent Civil Society Initiative this year, with the aim of identifying (especially structural and procedural) traps, making them transparent and ensuring further development.
And we hope the second birthday present will follow at the beginning of next year – all the groundwork for the project has already been laid, but we have decided not to push it through on schedule, but to give it the time it needs. If you can look back on ten years, you can also wait another month ;O)
Happy birthday, Panterito!
https://panterito.org/wp-content/uploads/2021/01/3.png
630
1200
SuperAdministrator
https://panterito.org/wp-content/uploads/2019/05/panterito-logo-web.png
SuperAdministrator
2020-12-21 17:53:55
2021-01-29 17:29:08
Looking back and forward