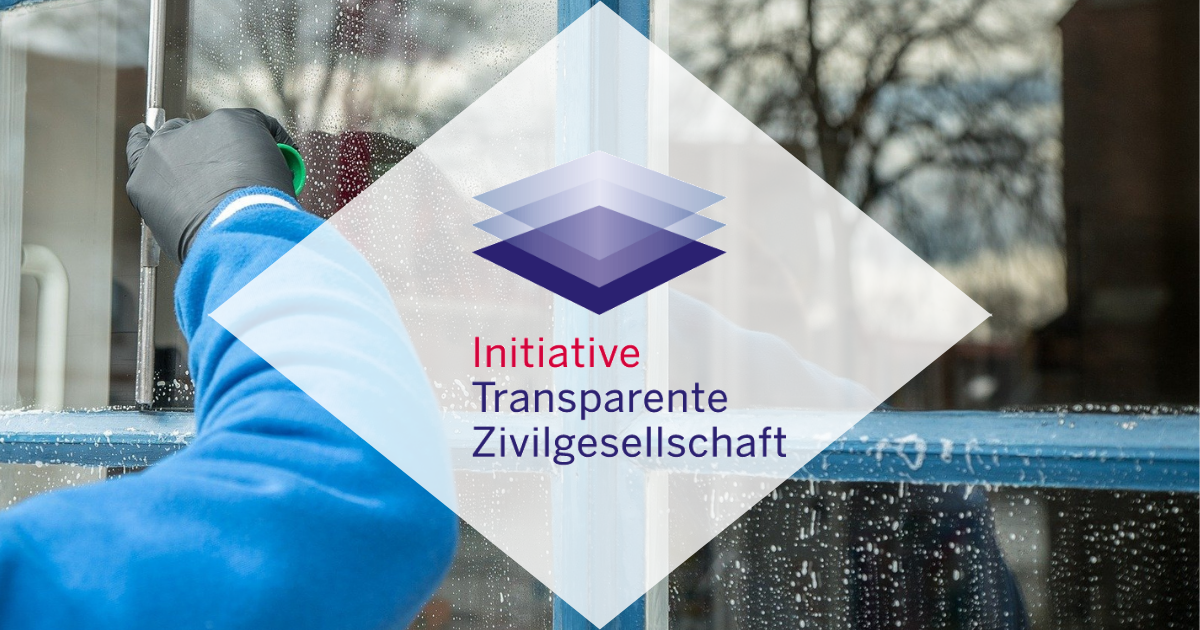 We have joined Transparency Germany´s Initiative Transparente Zivilgesellschaft (initiative Transparent Civil Society) and are now publishing basic information about our work. Why? Because openness is the cornerstone of every good relationship.
Civil society organizations are tax-advantaged if they benefit society, i.e. if they are charitable. In order to maintain this privileged status, reports must be made at regular intervals – but only to the relevant authority or tax office. There is no obligation to make basic information such as funding and activities of the organizations available to the public.
Because this endangers the credibility of NGOs, Transparency Germany launched the Initiative Transparente Zivilgesellschaft in 2010. Signatories of the initiative publish standardized information such as statutes, source and use of funds, activity report, personnel structure and responsible persons – and keep it up-to-date. The requirements are deliberately kept low in order to make the additional effort manageable and also to avoid putting obstacles in the way of small organizations. Larger organizations are explicitly requested to provide more detailed information.
It is important to note that the ITZ logo does not guarantee the accuracy of the information provided, as no checks are made, nor does it say anything about whether the funds are being used in accordance with the statutes and in a responsible manner. Rather, it is a sign of openness and willingness to communicate, because the interested public can inform itself and ask questions – if these are not answered and information is corrected if necessary, the logo can be withdrawn.
https://panterito.org/wp-content/uploads/2021/01/6.png
630
1200
SuperAdministrator
https://panterito.org/wp-content/uploads/2019/05/panterito-logo-web.png
SuperAdministrator
2020-10-22 17:01:37
2021-01-29 17:30:32
Come in, we´re open