Offsetting and Carbon Credits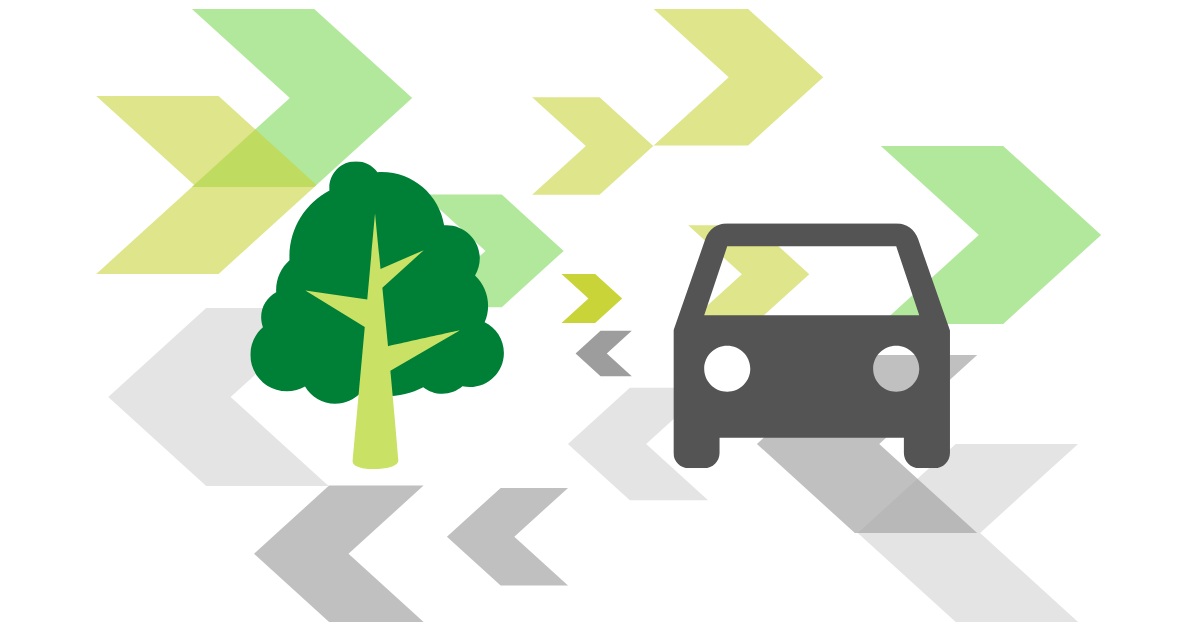 2020 is now behind us. Time to take stock. No, I don't mean Corona, but my carbon footprint. At some point I had started offsetting my air travel, in the meantime I buy my household of three free. To do that, you can just go to one of the sites Google suggests. Or you can give it three more thoughts and see what's available.
On what we´re taking a look here:
How to calculate my emissions?
What am I acutally buying, when I offset?
In which ways can be compensated and which projects are particularly useful?
Impact investment as an alternative
Note: Some Links forward to pages only available in german, marked with (GER).
---
---
What am I actually buying?
Offsetting or compensation simply means that I pay money for someone else to save or bind the emissions that I have caused. There are various options for how this is implemented and guaranteed.
The most common in the private sector are Verified Emission Reductions (VERs): emission reductions that have been verified by an independent body according to a certain standard. The UBA´s very detailed brochure on voluntary emissions (GER) summarizes all the important questions and answers.
In addition, there is the so-called commitment market, where only emission reductions certified under the Clean Development Mechanism (CDM) and Joint Implementation (JI) under the Kyoto Protocol are permitted. Individuals can also donate to projects directly through the UN without any intermediary costs. Despite seemingly higher-quality certification, their quality is not without controversy (GER). In addition to traded emission reductions, there are also emission rights in the commitment market. The EU Emissions Trading Scheme (EU ETS) is the first cross-border and largest in the world. As the name suggests, it is not about reductions, but about emission rights for the largest emitters, the volume of which is limited and continuously scarce. If a certificate is now purchased and cancelled without the emissions being emitted, defacto one ton less must be emitted. The startup ForTomorrow is based on this principle.
And, of course, there are also offers that are not officially certified or verified. They are not in principle less trustworthy, because as with all seals: It is usually (especially initially) associated with high costs for the projects. I know of several initiatives that simply have their reduction calculations approved by a competent party and offer them directly.
---
How can offsetting be done and which projects are particularly useful?
ClimatePartner clearly breaks down the options into three areas:
⚡ Green Energy
any form of replacement of fossil or nuclear energy with sustainable energy sources
🌳 Nature Based Solutions
Forest conservation, reforestation, blue carbon, agriculture
🔥 Social Impact
Fuel-efficient cookstoves, Clean drinking water, Small-scale biogas plants
The respective approaches are highly controversial. For example, atmosfair, which is certainly the best-known provider in Germany, does not offer any planting projects.
I would like to highlight two project areas in particular: Forest Conservation and Clean Cookstoves.
---
Forest Conservation
We are convinced that projects work especially if they are economically viable. This may be the case for most of the emission reduction options mentioned above – but not for forest conservation at present (this is precisely where REDD+ comes in). It is dependent on external financial support. At the same time, existing virgin forests provide many environmental services in addition to their value as CO2 reservoirs, and their destruction is irretrievable once a certain level of destruction is reached. This makes forest protection projects particularly sensible in my eyes.
---
Fuel-efficient cookstoves
Around half of the world's population cooks at home using solid fuels such as wood, charcoal or agricultural waste. On the one hand, this leads to increasing deforestation in many regions; on the other hand, the WHO estimates that almost 4 million people die each year as a result of exposure to household air pollution. AAccording to computer models, the world's most common infectious disease, malaria, accounted for 1.8 million deaths in 2004.
---
Impact investment as an alternative
An alternative to buying free is the investment of companies that implement reduction projects economically. The advantage here is, on the one hand, that the problem of the failure of the projects after the financial support has dried up is eliminated by the economic action. And on the other hand, of course, that the money was not donated once, but – hopefully – invested profitably. Two examples:
Africa GreenTec builds and operates off-grid solar systems in eastern sub-Saharan Africa. In doing so, they replace diesel generators and enable SMEs to emerge and scale up. For scaling and further innovation of their solution, the company awards shares in the crowdfunding model. 250 € investment saves about 70 kg CO2e per year with a 20-year guarantee, according to the company (GER). Offsetting 10 t CO2e thus requires an investment of €1,800 – but with CO2 credit for 20 years.
enyway works similar to fairventures with fast growing plantations in Indonesia, but offers a participation of 4,25%. 140 € investment compensate one ton each for 5 years. Correspondingly, for 1,400 € one compensates 10 t CO2e for five years.
At betterplace and bettervest, there are many other ways to directly support small and large projects. However, you have to look closely here: At bettervest, for example, you can find the company burn, , which produces energy-efficient cook stoves in Kenya and is also represented in the ClimatePartner portfolio I.e. via a loan to burn it is possible to earn money from the sale of the VERs – but then of course the neutral position is missing, which was sold on.
Author: Kristina Huch
https://panterito.org/wp-content/uploads/2021/01/1.png
630
1200
SuperAdministrator
https://panterito.org/wp-content/uploads/2019/05/panterito-logo-web.png
SuperAdministrator
2021-01-29 15:59:21
2021-01-29 17:54:24
Offsetting and Carbon Credits